I am a 100% supporter of the Multi-Generational Home concept. The following article is great. But, I would take it one step further. Why not go together with a trusted friend that has similar needs when it comes to buying a home. There are a lot of individuals out there who have very good income, down payment money and excellent credit, who still can't afford a home. Or, the home they would like. I've done the math. Let's say one can afford a $500,000 home. As crazy as it seems, $500,000 will not buy much of a home. But, $700,000 will. A really nice home. By simply adding another equal income, the two individuals will be a able to purchase a very nice home. And, in some cases, they might find a home with two actual living areas (i.e. finished basement with living room, bedroom, bathroom and kitchen). Some issues need to be considered. First of all, can we get along with each other, living in the same home? Do we trust each other to meet our obligations regarding the home (i.e. mortgage payment, maintenance, etc.)? Do we have a good exit plan when one of us decides to get married, has a job transfer, is tired of the situation, etc.)? This concept is not for every one. It's not for most. But, when it works, it's a great way to buy a home far nicer than you could otherwise afford. We see these kinds of properties all the time. If this sounds intriguing to you, give us a call. Call me (Bob) at 720.220.5058 or Cheryl at 303.981.7339.
The Benefits of Buying a Multi-Generational Home [INFOGRAPHIC]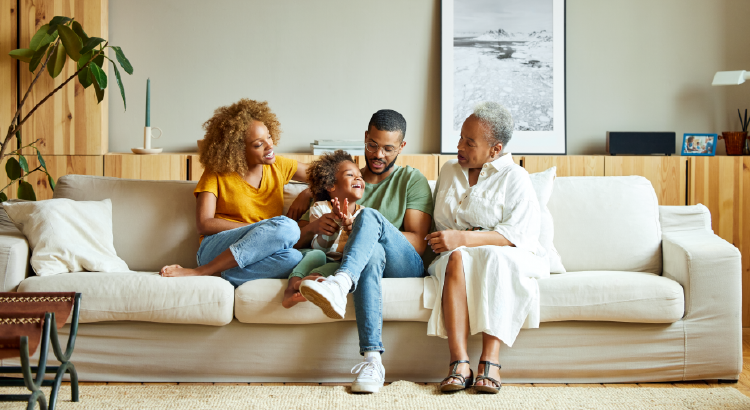 Some Highlights
If you're ready to buy a home but are having a hard time affording it on your own, or, if you have aging loved ones you need to care for, you might want to consider a multi-generational home.
Living with siblings, parents, and even grandparents can help you save money, give or receive childcare, and spend quality time together.
Let's connect to find a home in our area that's perfect for you and your loved one's needs.